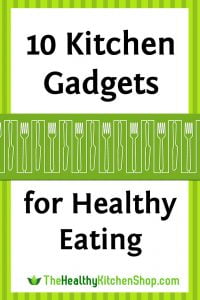 Let's face it, cooking healthier sometimes requires more time or effort on your part – but don't let that stop you!

Add a few helpful tools to your kitchen that will make your job faster and easier, and you won't be tempted to make excuses.

Here are our top picks – kitchen gadgets for healthy eating that are cool, fun, and useful!