This post may contain affiliate links for products I mention. If you click a link and buy something I may receive some compensation. This does not change the price you would pay.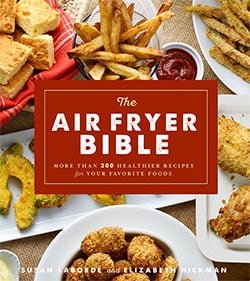 Over 200 Delicious Recipes
All Thoroughly Tested
It's simply the best!
See it at Amazon
(If you missed our first list check it out here: 50+ Air Fryer Recipes)
Air fryers are new and different and downright fun. If you're like me, once you cooked a few basics, you found yourself wandering supermarket aisles thinking hmmm, what else can I fry with air?
Below are 50 more interesting ideas to tempt your taste buds. Like our first collection of air fryer recipes, this one includes some dishes from around the world. Don't let metric measurements scare you off. Conversion isn't that difficult, and below you'll find some links to help you out (see Help With Conversions).
If you're a beginner at air frying, a good cookbook can make all the difference. Of course we recommend The Air Fryer Bible because it was co-authored by yours truly, but we also like those by Linda Larsen and Meredith Laurence. Get more details on all of them in our Air Fryer Cookbook Guide.
AIR FRYER RECIPES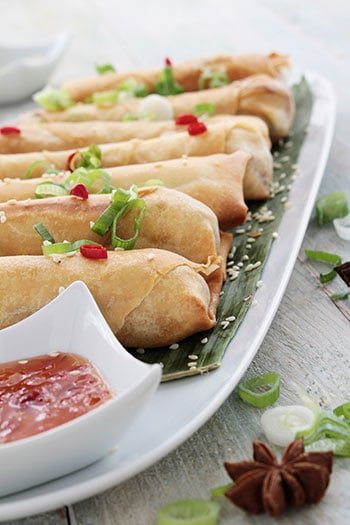 Appetizers & Snacks
Entrées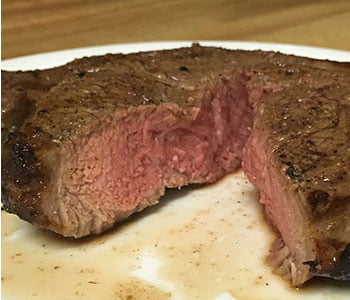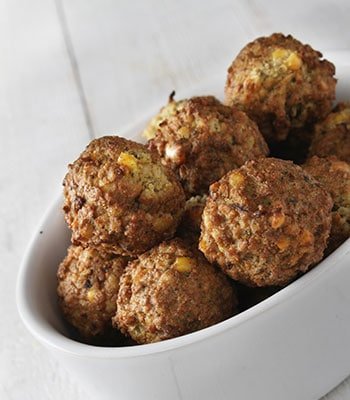 See this sample recipe from The Air Fryer Bible – turn a boring old standby into a special breakfast, brunch, or lunch treat: Air Fryer Recipe – Fried PB&J
Sides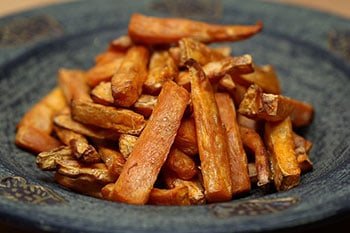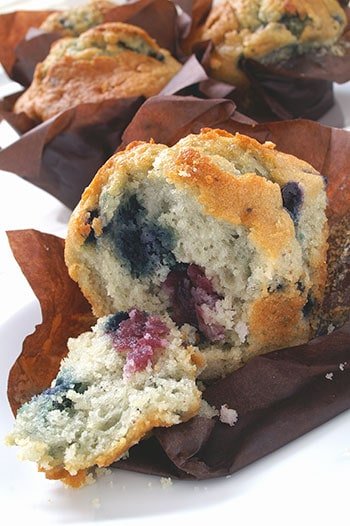 Breads & Desserts
---
Help With Conversions
You can use Google or any good search engine to locate all sorts of conversion charts and tools. Following are a few links you may find helpful.
---
For more great air fryer recipes don't miss our
Air Fryer Cookbook Guide
(They make great gifts too!)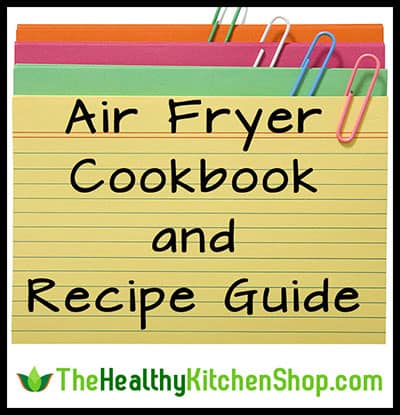 Need help finding an air fryer that's right for you?

See our review of the best selling Philips (or Philips Avance for XL size).

Or view our Air Fryer Comparison Chart for details and reviews on all models.